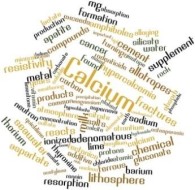 The benefits of calcium – are they all that they're hyped up to be? Calcium is the mineral the dairy industry wants us to love – and they're doing an excellent job. Too good a job, as I hope I will be able to prove to you.
Forgive my cynicism, but against all my nutritional training I was talked into taking calcium supplements when they were completely wrong for me.  Not by the medical profession, in my doctor's defense, but by someone who "knew it all".   I felt dreadful, until I took a Hair Mineral Analysis test and discovered I had an excess of calcium (over magnesium).  It's too long a story for here, but let's just say things looked up when I stopped taking my calcium supplement.
But before I start my rant against the "Must take calcium" lobby, let's look briefly at the better known facts about calcium.  Source acknowledged with thanks:  Thorsons Vitamins and Minerals
The more controversial part of this post is the second part, (starting Calcium Overdose), so feel free to skip the next few sections if this is familiar to you.
Function of Calcium
Let me admit right away that calcium is an essential nutrient for the body.  Here are some of the roles of calcium:
Builds and repairs bones and teeth (90% of bodily calcium should be in teeth and bones)
Controls nerves and muscles – remember the heart is a muscle
Helps blood clotting (remember this one…)
Controls blood cholesterol levels
Controls hormone release
Helps absorption of vitamin B12
Calcium Deficiency Diseases and Symptoms
Because one of the most vital functions of calcium is to trigger heart muscle contractions, this function will take priority over the need for teeth and bones – and these stores of calcium may be depleted if there is a calcium deficiency. The calcium deficiency diseases are:
In children: Rickets, often characterized by :
Bow legs, knock knees, pigeon breast
High sweating on the head
Poor sleeping
Excessive head movements
Slow to sit, crawl and walk
In adults:
Tetany (spasms and twitching)
Osteomalacia that causes bone pain, muscle weakness, poor fracture healing
Increased anxiety / irritability
Allergies often coincide with low calcium
Muscle cramps (at night / without accompanying exertion)
Inability to fall asleep
Low Calcium – Causes
Insufficient dietary intake
Low vitamin D
Excess dietary intake of raw bran, animal fats, oxalic acid (e.g. in rhubarb)
The contraceptive Pill
Corticosteroid drugs
Poor absorption, possibly caused by: low stomach acid, coeliac disease, diurectic drugs, lactose intolerance
Pregnancy or breast-feeding, when the normal calcium requirement is increased
Calcium Rich Foods List
Cheese (hard or soft)
Canned fish
Nuts
Beans / pulses
Fortified flour
Cow's milk
Root vegetables
Eggs
Cereals
Fruits
Fish
Human milk
The list above will hopefully dispel any myth that vegan calcium is hard to come by.
Calcium Absorption….
Is enhanced by:
Vitamin D
Protein
Lactose (milk sugar)
Stomach acid
Magnesium
Is inhibited by:
Dietary fiber
Phytic acid and Oxalic acid e.g. in rhubarb, spinach, beet, grains, cereals
Phosphate
Saturated fat
Certain drugs (e.g. antacids)
Calcium Overdose
The above sections are pretty standard and well-known.  But calcium overdose?  Here's something many people have never considered.
High levels of calcium and vitamin D (which increases absorption of calcium) can cause excess calcium to be stored in your kidneys (as calcium kidney stones), your joints, your heart and your arteries (where it may promote clotting – one of calcium's functions).
The simple fact is that if your calcium levels are too high, the excess will be dumped into the aforementioned "storage" places, and also into your hair – which shows up as an excess level of calcium in a Hair Mineral Analysis.
This result is not an unusual one – the majority of clients' results that I see show an excess of calcium in relation to magnesium. This happens because magnesium is "antagonistic" to calcium, which means that excess amounts of one nutrient can contribute to a deficiency of another (even though they also work synergistically).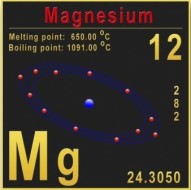 So, calcium and magnesium, despite working together synergistically, also have a mutual antagonism.  For these two nutrients to perform their vital functions, without hindering each other, they must be within a particular ratio to each other.  This applies to many other nutrient pairs, not just calcium and magnesium.
The ideal ratio of calcium to magnesium is between 11 and 3.  You can read more about the relationship between calcium and magnesium in my previous article on "The best magnesium supplement – how to know".  If you're short of time, the upshot of the article is that the best magnesium (and hence calcium) supplement is the one that maintains the balance of Calcium / Magnesium within this acceptable range. And I personally feel that the only way of assessing this range open to a layperson is a Hair Mineral Analysis.
The connection between calcium and heart attacks has long been a "known" in nutritional circles, but not really accepted by many in "the establishment".  Then suddenly in 2012 the UK newspapers were full of it!  As if they'd discovered something new.  I wrote extensively (and fairly scornfully) about their "wonderful discovery" in one of my other blogs.  Rather than repeat the content, I'll refer you to the post that summarizes this "amazing news".
To my mind, this at the very least suggests the need to check whether it's a good idea for you to take calcium supplements.  I'm not saying it isn't a good idea, just that it might not be – so why not check first?
Taking Calcium Supplements
Many women are recommended to take calcium supplements to prevent / treat osteoporosis, I shall write more about osteoporosis and calcium later. There's too much to include in this article.
For the moment let's just look at some side effects of calcium supplementation that are rarely mentioned. Clinical psychologist (Dr Richard Malter, Illinois) found that excessive and prolonged calcium supplementation can lead to the following:
Side Effects of Calcium Supplements
Fatigue / exhaustion
Depression / anxiety / panic attacks
Headaches
Feelings of paranoia
Poor memory / concentration
Insomnia
Dr Malter saw several patients showing the above symptoms that had developed since they started taking calcium supplements.  He checked their calcium levels with a Hair Mineral Analysis and found that they should not have been taking extra calcium.  On stopping the supplements, these symptoms improved.
Here are some references to Dr Malter's work found on Google:
Should I Be Taking a Calcium Supplement?
If you are taking calcium supplements on the advice of your doctor, do not stop taking them without his consent. I recommend that you obtain a Hair Mineral Analysis to check for excess levels of calcium, take him/her the report and some of the supporting information and ask for his advice.
If you considering taking a calcium supplement, I recommend you first assess ALL your nutritional needs with a Hair Mineral Analysis.
You can learn more in part two of this topic, which expands on the function of calcium.
You can learn more in a free ebook, or on my website.
Category: Conditions, Essential Minerals, Hair Mineral Analysis
A fully qualified nutritionist since 2000, I prefer to use Hair Mineral Analysis to assess my clients' health needs because it is an objective, scientifically validated method that is tailored to each client's current bodily state.